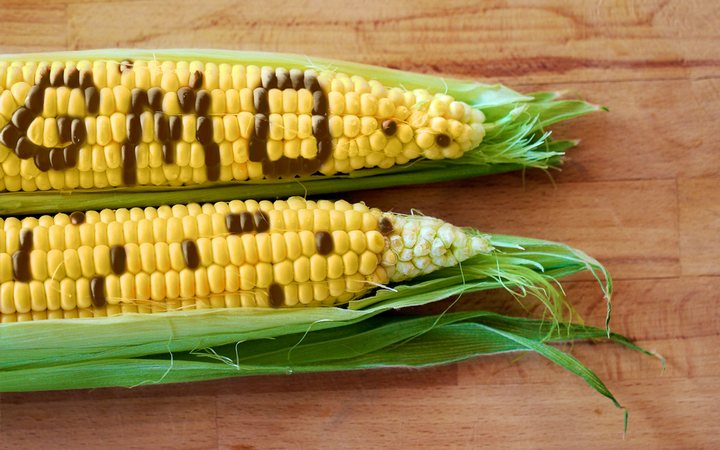 Hormones are the chemicals in our brains that send messages throughout the body. They travel in the bloodstream to all of the tissues in our bodies, including our organs, glands & brains, and they affect most, if not all, of the body's processes over time.
Genetically modified foods and the use of the herbicide Roundup have been shown to disrupt brain chemistry in rats, which strongly indicates they are wreaking havoc on the hormones of humans as well. The NIH describes endocrine disruptors as "chemicals that may interfere with the body's endocrine system and produce adverse effects in humans and wildlife." (1)
THE EFFECTS OF GM FOODS & ROUNDUP ON YOUR HORMONES
In a recent study on genetically modified foods – we're talking crops – fruits and veggies that appear healthy, not just processed food items – results showed that long-term ingestion of both the herbicide Roundup and the GM corn crops that tolerate being sprayed with Roundup may cause hormonal imbalance in men, women and children. Evidence strongly suggests a link between many health conditions caused by hormonal imbalance and GM foods, including depression, infertility, PCOS and cancer.
Rats who were 1) fed Roundup in their water supply, 2) fed corn sprayed with Roundup, and 3) fed genetically modified corn ALL showed higher than normal levels of estrogen. The elevated estrogen levels resulted in large tumors in many of the rats in this study.
Some members of the scientific community have spoken out about this study, but they agree that it indicates a need for further studies on the health repercussions of genetically modified foods and the use of Roundup on our crops.
Recently, Kaiser Permanente released warnings to limit consumption of GM foods to its members. Kaiser is one of the largest health care organizations in the United States.
Elevated estrogen levels contribute to some types of cancer, as well as infertility, fibroids, low sperm count, PCOS, early onset of puberty and menses, liver health, and kidney health. With liver and kidney effects come also metabolic disorders, obesity, and elevated blood pressure.
For more information on Roundup, genetically modified foods, and Monsanto, please check out this book.
HOW TO STAY HEALTHY
How can you maintain a healthy body and protect your family? The most important thing is to stay informed. Many websites are dedicated to keeping consumers informed.
The following is a guide to avoiding foods that are genetically modified:
1) If you are buying foods that come in a box (cereals, pastas, ANYTHING processed that comes in a box or bag) – AVOID the following ingredients:
corn syrup
high fructose corn syrup
processed sugar
fillers
soybean oil
cottonseed oil
canola oil
artificial coloring
artificial flavors
2) Check your LABELS
Look at the picture below for the different labeling codes, and shop accordingly. Your best buy is produce labeled in numbers beginning with 9. (2)
3) Avoid common GM foods
canola
corn (including popcorn)
soy
sugar beets
cottonseed
alfalfa
potato
papaya
squash
farm-raised salmon (fed GM foods)
radicchio
4) Eat organic foods whenever possible
While we may not always be able to eat organic, there are foods that are best to buy organic – especially if your budget demands that you pick and choose your way through the organic food maze. For a quick reference, try this guide.
Sources:
1) http://www.niehs.nih.gov/health/topics/agents/endocrine/
2) http://natural-fertility-info.com/gmo-corn-hormonal-imbalance.html
Do you have questions for Julie? Ask in the comments below or post them on my facebook page!
PAID ENDORSEMENT DISCLOSURE: In order for me to support my blogging activities, I may receive monetary compensation or other types of remuneration for my endorsement, recommendation, testimonial and/or link to any products or services from this blog.